MON – FRI 8 AM – 5 PM | SAT 8 AM – 1 PM | SUN CLOSED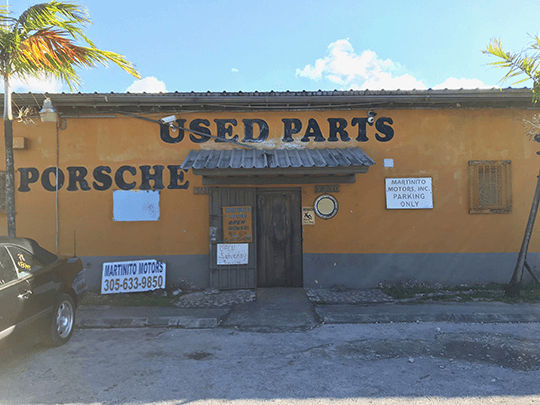 HISTORY – Martinito Motors
Martinito Motors is a family owned company located in Miami, FL. Founded in 1980, the Tijerino family purchased Martinito Motors in 2017. At that time, the majority of cars in the yard were domestic cars. Today, you will find the largest selection of import and exotic vehicles and quality used auto parts available. As time and technology have progressed, Martinito Motors continues to embrace change and is now shipping nationwide. There are many changes coming under the new management of Martinito Motors but one thing will not change, still keeping both quality and service at the top of the list. Martinito Motors continues to push forward in the automotive recycling industry and its latest changes.
We have a huge selection of used auto parts from classic years all the way up to modern day imports. If there is a hard to find car part you're looking for, it's highly likely that we have it in stock or can find it. We carry small items all the way to the largest car parts, anything from engines, transmission, doors, suspensions, dashboards, ignition switches, and more! Stop searching and let us help you find your part quickly. Give us a call, email us or even use our Request a Part form to send in your request.
We only keep quality used auto parts in stock. Once a car arrives at our location we do an inspection to determine which parts are operational. We only keep in stock, parts that we have certified as being in functional working condition. The rest we recycle, this ensures us that any inventory we currently have on hand has been tested to work. Our trained mechanics dismantle the vehicles in-house to ensure that they have been properly removed. This, in turn, saves you money! You won't have to pay crazy marked up rates from dealerships or if your working on rebuilding a classic exotic vehicle that part may not even be manufactured anymore.
We now offer fast and inexpensive nationwide shipping on the majority of our auto parts. Our parts are packaged and shipped typically within 1 business day, which helps you receive your parts extremely quickly. We also have expedited shipping available for the US if you are really in a rush. Your parts will be packaged securely to ensure they arrive in good working condition. Call or email to find out shipping options available.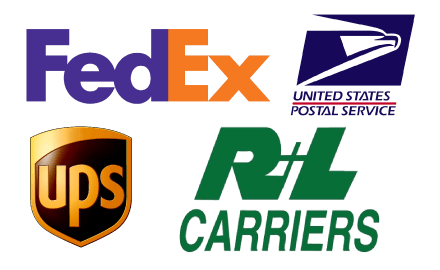 Your Missing Auto Part Is Just A Call Away